So starting this year i have been wanting to list down all the things i loved/ discovered in each month because sometimes i am asked questions like "What do you like?" or "What's new?" and i do not want to be the one to go blank and say "nothing much" like i always do.

---
So here's to January 2017…
ENTERTAINMENT:
Books:
I guess this was a really good reading month for me since i read a total of 13 books. I have a separate post reviewing each book on my book blog.
However, my favorite would be –

I absolutely loved this book. Why did i never pick up this book before?
Also,Roald Dahl is my new favourite author.. 🙂
Movies:
I seen three book adaptations this month. ( Click on the Image for a full review)


I also watched "Ruby Sparks" that was recommended by my boyfriend and which is  apparently also one of his favourite movies.
I loved the plot and the actress and the ending … 🙂


TV Series:
Sherlock Holmes Season 4 : Episode 1
I have been waiting for this season for quite a while now, and even though i have this urge to marathon the shit out of this season, i am trying my best to prolong the process….

The Series of Unfortunate Events: Episode 1 &2
This TV Series is a book adaptation and the first two episodes are based on the book i read last year. ( Click on the image for full review) 

Music:
Let's just say i don't really actively search for new songs, and usually always listen to the same song over and over again. But these are the few songs that i stumbled upon recently or that successfully reached the list of my most played songs of the month. 🙂
English:
Shoutout to my Ex – Little Mix
Send my Love – Adele
Hindi:
Teri Khair Mangdi – Baar Baar Dekho
EAT & DRINK:
Robinson's Squashed – ORANGE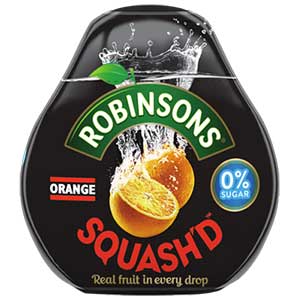 So, my sister bought me these one squeeze juice to add to my water and i absolutely love it.
I don't know what i am going to do once i run out of it because i am pretty sure we don't get it in my country.
BEAUTY:
So my mom bought me this scrub and mask sachet pack to use and i really found it fancy. I might just make it a point to do something like this once every month.
Also the mask is light blue in color and feels so cool..and fancy..
PLACE:
Tea Pea Cafe, Borivali.

So, Me and my best friend visited this cafe last weekend and…
I really love the ambience and of course the tea. It's good on the budget side and also gives off a very good vibe. And with tea you can read a book if you are alone, they have a little collection of books as well. And you can also play board games that they have …if you are with your friends. 🙂
I am definitely going to this place again..